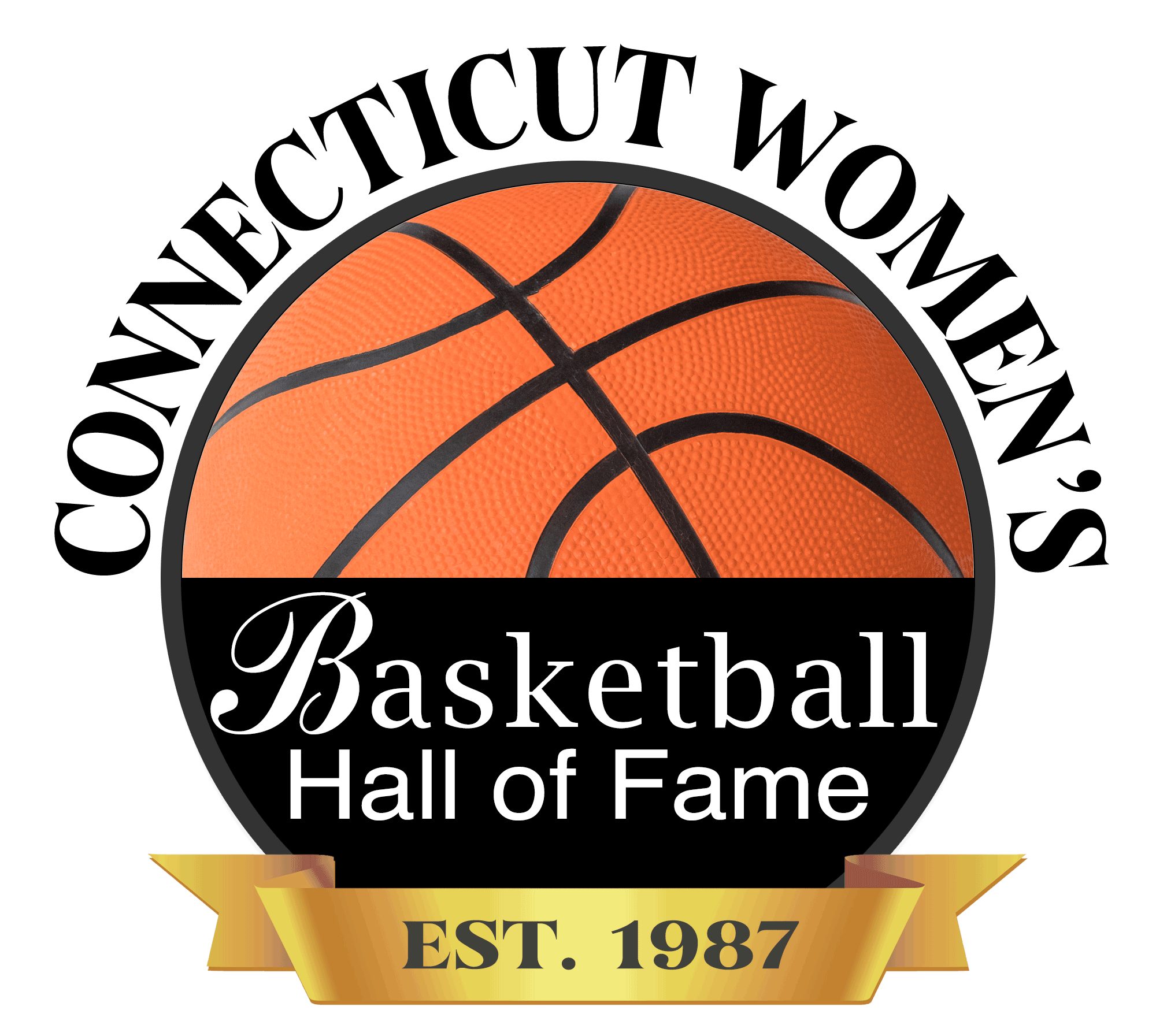 Lee Franzman Team Recognition Award
1976 Shelton High School Girls Basketball Team
We are thrilled to announce that the 1976 Shelton High School Girls' Basketball Team coached by Bernice Nicolari is the recipient of the 1st Lee Franzman Team Recognition Award. The team will be honored at the 2023 induction ceremony on April 23, 2023.

In 1976, the Shelton High School Girls' Basketball team earned the CIAC Class Double L (LL) State Championship with a victory over Lee High School of New Haven, which was the first state basketball championship won by any Shelton Gaelettes' basketball team. The team finished the season with 23 wins and one loss, earning their eighth straight Housatonic League Championship.

On the 40th anniversary of their state championship in 2016, the team was honored by the mayor of Shelton, Mark Lauretti, who said of the players and coaches, "they were pioneers for women's sports and helped to lead the way for future women athletes in Shelton." When expressing her deep appreciation for being honored by the town, Bernice Nicolari, the team's head coach from 1962 to 1979, stated, "her 1976 team took home the state title thanks to good players who had work ethics to match their talents."
About the Lee Franzman Team Recognition Award
In 2023, the Connecticut Women's Basketball Hall of Fame instituted a new team recognition award named in honor of Lee Franzman, who had been the chair of the CWBHOF nominating committee. Lee passed away in 2021.
High school, college, industrial, "barnstorming," AAU (before 1970), and senior teams will be eligible for recognition.
Criteria for the award:
​
High School Team– State Championship with particular consideration for undefeated teams, the first state championship from a school with multiple state championships, and teams from the early days of the tournament starting in 1974.
​​
College Team– National Championship or significant success at the national level, especially in the early days of the national tournaments.
​​
Industrial, Barnstorming— AAU (before 1970), and senior team – Significant national or pioneering success in the early days of women's basketball in Connecticut.
Only one team from a high school or college coached by the same person will be recognized. No more than one team from a high school, college, or coached by the same person will be recognized.
Leonard B. (Lee) Franzman
1940 - 2021
Lee was enthusiastic about improving the lives of young people through education and sports. He spent 40 years as a middle school math and science teacher in the Meriden and Milford, Connecticut Public Schools as well as over two decades as the head girls' basketball coach at Milford High School, Foran High School, Jonathan Law High School and Amity Regional High School.
Lee co-founded the Eastern Basketball Camp, an overnight camp in Moodus, Connecticut, which taught both girls and boys of all skill levels basketball fundamentals from seasoned coaches and NBA stars.
IN MEMORIUM - Eulogy for Lee Franzman by David Strong
Do not go where the path may lead. Go instead where there is no path and leave a trail. – Muriel Stode
​
I first met Lee in 1980 when our teams played each other in the State Tournament. He was in the process of building a great team at Milford H.S., which, 2 years later, would play in the Finals for the State Championship.
​
We played the following year again, and five more times after Foran joined the league in 1995. They say things balance out. Last time we played, he won by three points. Not a state championship, but I know he enjoyed it very much. I was impressed with his hard work, talent as a coach, and the fact that each girl came off the floor at the end of the game (win or lose) feeling good about herself because of his coaching and caring. (Of course, they felt better when they won.)
​
Lee and I saw each other many times at league and CIAC functions and developed an excellent friendship based on shared interests and mutual respect.
​
I also served with Lee on the CT Women's Basketball Hall of Fame Executive Board for 20 years. He was chairman of the Nominating Committee, a very important job. So many people at all levels of society have personal agendas when they serve on committees, but Lee's only agenda was to help recognize the most deserving candidates for the Women's Basketball Hall of Fame, and he did it very well.
The CT Women's Basketball Hall of Fame has only honored individuals since its inception, but in 2023 the Hall of Fame will recognize for the first time successful teams and programs. The name of the award will be The Connecticut Women's Basketball Hall of Fame Lee Franzman Team Recognition Award, in honor of his over 30 years of service to the organization.
​
When I think of Lee, I will always think of qualities that he embodied, as summarized in the word ICE: Integrity, Commitment, and Excellence.