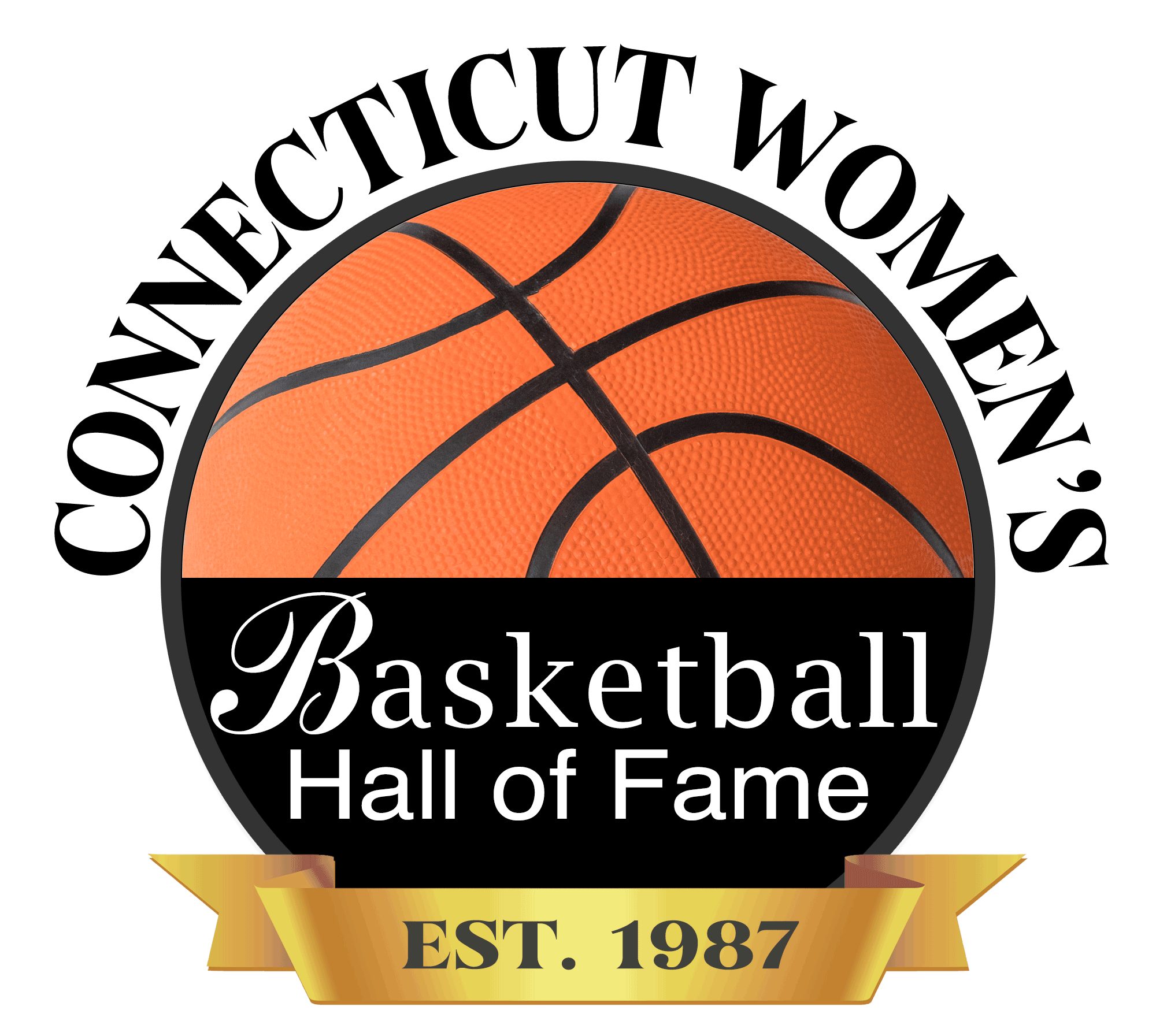 Remembering the Pioneers of Connecticut Women's Basketball
The Connecticut Women's Basketball Hall of Fame honors those individuals who have played a role in blazing the trail for women's basketball in Connecticut, preparing the way for others to follow. The CWBHOF, which first awarded this honor in 2013, has recognized three such individuals - Stacia A. "Skeets" Gayeski (2013), Helen "Jean" Cruickshank (2014), and Edith Olson Buckley (2015).
​
If you know of an individual who you think is deserving of this honor, we would be interested in hearing from you. Please forward all relevant information (i.e. name, contact information, history of involvement in the game, etc.) to David Strong at david.strong@snet.net.
In 1933, Jack Fitzgerald, the owner of Jack's Lunch, decided to sponsor a men's basketball team called the Speedboys. In an effort to give the fans two games a night, he also pulled together a team of female basketball players to play the game before the men. This team made up of local talent from Middletown, CT would be known as the Speedgirls. It wasn't long before the Speedgirls were receiving top billing and selling out their games at the state armory at the south end of Main Street.
​
1934-1935 Team
Captain "Skeets" Gayeski is seated, third from the left (#4)
In their first season, the Speedgirls had a record of 29 wins, and I loss against the best female squads in the country. In season two, they improved to 32 and 1. In order to get his team ready to play, their coach, Clarence McCabe, hired five guys from the Eagles, a junior team who played out of Middletown, CT, to scrimmage the Speedgirls. From the appearance of bruises and black eyes on the Eagles' players, there was little doubt the women could play. Born in 1913, Stacia A. "Skeets" Gayeski first started playing basketball at the age of 15. She was recognized as the "Most Athletic Girl" by the Middletown High School Senior Annual of 1931.
​
At age 20, Skeets joined the Speedgirls during their first season. She played the left guard position and was picked by the sportswriters as one of the best guards in Connecticut. She was also a defensive star during her three seasons with the Speedgirls. Well known for her leadership skills, Skeets was voted captain in her second season. Skeets played for three seasons with the Speedgirls before leaving to marry U.S. Army Lt. John Clark Vaughan in 1936. Although the team was disbanded in 1937 after their fourth season, their brilliant play put Middletown, CT on the map.
​
The CWBHOF is honored to recognize Stacia A. "Skeets" Gayeskias the 1st recipient of the2013 CT Women's Basketball Pioneer Award.
The CWBHOF is honored to recognize Helen "Jean" Cruickshank as the
2nd recipient of the 2014 CT Women's Basketball Pioneer Award.
July 05, 1928 — March 08, 2012
​
Helen "Jean" Cruickshank was first introduced to the world of sports on her sixth birthday when her Dad bought her a ball, bat, and glove. Stonington High School, the first school Helen attended that had a gym, she played volleyball, softball, soccer, basketball and was part of the tumbling dub. At graduation, she was named the best all-around female athlete and received the Achievement Cup, which was presented to the best male and female all-around students of the year.
​
Helen attended the University of Rhode Island, where she played sports at every level, intercollegiate, house, and class competitions. She participated in basketball, softball, volleyball, field hockey, tennis, badminton, lacrosse, and archery. She excelled on the varsity field hockey and basketball teams for all 4 years and was the first sophomore to win the Women's Athletic Association Cup for athletic excellence.
​
After graduating from URI, Helen applied to the Army's Women Specialist Medical Corps and accepted a commission as 2nd lieutenant in the U.S. Army (physical therapy). During her career in the army, she continued to excel in sports and was recognized as one of the greatest female athletes of her era. She coached and played second base on the softball team that won the military district championship. She won the Army's Women's Athletic League tennis doubles championship, was a member of the volleyball and bowling teams that won both the 10spital and district titles and competed against the top women's golfers of the Army, Navy, and Marine Corps. Helen retired as a lieutenant colonel from the Army in 1971, after a 20 year career.
​
Helen was inducted into the URI Athletic Hall of Fame in 1989, only the 9th woman at that time to have received that honor. She was also inducted into the Stonington High School Hall of Fame in 2006 .
​
The CWBHOF is honored to recognize Edith Olson Buckley as the
3rd recipient of the 2015 CT Women's Basketball Pioneer Award.
February 1, 1907 — March 4, 1994
​
Edith Olson was born on February 1, 1907, in Meriden, CT, one of 8 children born to Swedish immigrants. Upon entering Washington High School (Meriden), she immediately had an impact on the school's athletic program, excelling in diving, swimming, track, and basketball. In her senior year (March 1, 1924), when women's basketball was played with 6 players to a side (each player restricted to an area on the floor), she scored 128 points in a single game against South Norwalk High School. This amazing scoring feat set a state record for individual scoring and national women's scoring record. It was even recognized by Ripley's Believe It or Not. The team also set a standing national record for the widest shutout margin, winning 148-0.
​
After graduating high school in 1924, Olson attended Arnold College (University of Bridgeport). She had been offered a scholarship to both Arnold College and Julliard School of Music for piano but chose to pursue her dream of coaching and teaching physical education. Olson married Ralph Buckley, a CT State Trooper, who had been a classmate in her 1924 graduating class from Washington High School (Meriden). In 1938 they settled down in Portland, CT to raise their four children, Patricia, Susan, Michael, and Thomas.
​
Olson Buckley taught Physical Education at Lincoln Junior High School (Meriden) and Middletown High School. From 1945 to 1952, she coached women's basketball at Morse Business College (University of Hartford). She also refereed women's college basketball games across the state and even found time to attend the Women's Coaches Sports Clinic held annually at Smith College. In 2007, Olson Buckley was inducted into the Portland Sports Hall of Fame.
​
When her daughter, Sue, was not allowed to play in the all-male Little League, she started a girls' softball league in Portland, CT. Years later, Sue's daughter would follow in her grandmother's trailblazing footsteps and be one of the first girls to play in the Little League in MA.
Even in her B0's, Olson Buckley continued to teach. She started a daily exercise program in her retirement home to keep all the residents active. Her children describe her as having a quiet strength, a great sense of humor, and a talent for making and keeping friends. In a high school essay, her granddaughter writes, "I have learned from her that the really important values that you learn from sports, last your whole life and apply to everything you do."
​